We know the magic of Marketing that transforms your business Growth & Revenue
Arayxs is a performance-driven digital marketing agency that utilizes data analytics, market research, and digital technology to craft effective marketing campaigns. Whether your business is local or international, our comprehensive marketing services can make your sales boom.
We provide a full spectrum of marketing services, from consultation on branding and digital transformation to multilingual Pay-Per-Click campaigns. Redefine your image and drive direct engagement with Ayraxs.
We Work Together to
Grow

Your Business, Making The Best

ROI

We are a young, enthusiastic team of experts inheriting a problem-solving and growth mindset. Our team has years of experience helping companies elevate their businesses through innovative marketing solutions, customized strategies, and channel expertise.

From a high-energy and diverse perspective, our expert crew develops world-class digital experiences to help businesses grow.
Every penny you spend is
important

to us!

Don't waste time and money on a strategy that doesn't yield results. The challenges we face every day increase the value of the enterprise. We work hard to help you achieve your goals by providing actionable steps that lead to real outcomes. Take advantage of Ayraxs' Full-Funnel Digital Marketing Services to reach your target audience without being overwhelmed. We make your brand's global reach simple and cost-effective.
A Proven Record of Excellence
Over the years of proven track record of great results, Ayraxs have helped many great companies amplify their brand's digital growth & sales with ingenious technologies and techniques.
Ready to give your business new heights?
Give us a ring
Leading Digital Marketing Agency.
900+ Websites Launched.
$100M+ Client Revenue Generated.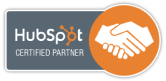 What Our Client Say About Us
Hello, working with Tayyab was a great experience. He has strong knowledge around the digital space and especially digital marketing. He delivered his project as requested and was always very collaborative. I look forward to working with Tayyab again one day soon and recommend him to all future potential employers.
Daniel Battaglia
(CEO -ParkingMadeEasy )
"Tayabb is spearheading my Digital Marketing Division. He methodically mapped out our requirements and brought on a team of highly competent engineers who are experts in Digital Marketing, Content Writing, Web Design, and Search Engine Optimization. The efforts of Tayabb and his team has dramatically increased EES's Search Engine Ranking, Web Site appeal, and Revenue. I highly recommend Tayabb for his technical leadership and Digital Marketing Expertise."
Jimmy
(CEO - Enterprise engineering solutions)
"Tayyab is extremely knowledgeable. He was able to do everything far above expectations. I will definitely be working with him again in the future!"
Milton Helios
(CEO - Helios Hub)
You provided great work on a short notice, which was very helpful. Your work was satisfactory. I would work with you again and/or refer you to others. Thanks.
Grant Harris
(CEO - GTH Consulting LLC)