13, Jan, 2023(3 mins) | Nisha Shafiq
LinkedIn Update in 2023: Opportunities for Businesses and Professionals
LinkedIn has announced to roll out of 7 new features in 2023. All of these new features that LinkedIn is going to introduce are helpful for everyone. Those features are listed below:
Enhanced Video Accessibility

Job Titles for Standardized Accessibility

Alt Text descriptions addition in images

Job Search Updates

B2B Product Search Updates

Post Scheduling

Content Analytics
 Have a look at those seven new features in detail!
1- Enhanced Video Accessibility
This feature is going to be helpful for people who used to share video content on LinkedIn. One thing about this feature is that LinkedIn will now generate captions of videos automatically. Although the caption will be generated in just the English language for now. 
These captions are added or edited before publishing the video to the platform. One more thing is the activation of high contrast mode on the LinkedIn App. Users can now improve the accessibility of the videos on LinkedIn. This feature is helpful for those who have visual impairments and low vision.
2- Job Titles For Standardized Accessibility
If you work in the accessibility field, you can now choose from a list of standardized job titles like "accessibility designer" or "accessibility engineer" to help you identify and get opportunities that match your expertise and skills.
3- Alt Text Descriptions Addition In Images
Advertisers can now add alternate or alt-text text descriptions to images in their ads. This allows blind or visually impaired individuals to comprehend the displayed images.
4- Job Search Updates
In recent years, the process of searching for a new job has changed dramatically. Many professionals are interested in learning about and pursuing new career opportunities, even if they are not actively looking for a new position.
According to LinkedIn, people are seeking more career opportunities that align with their values and interests, such as upskilling, professional advancement, and work-life balance.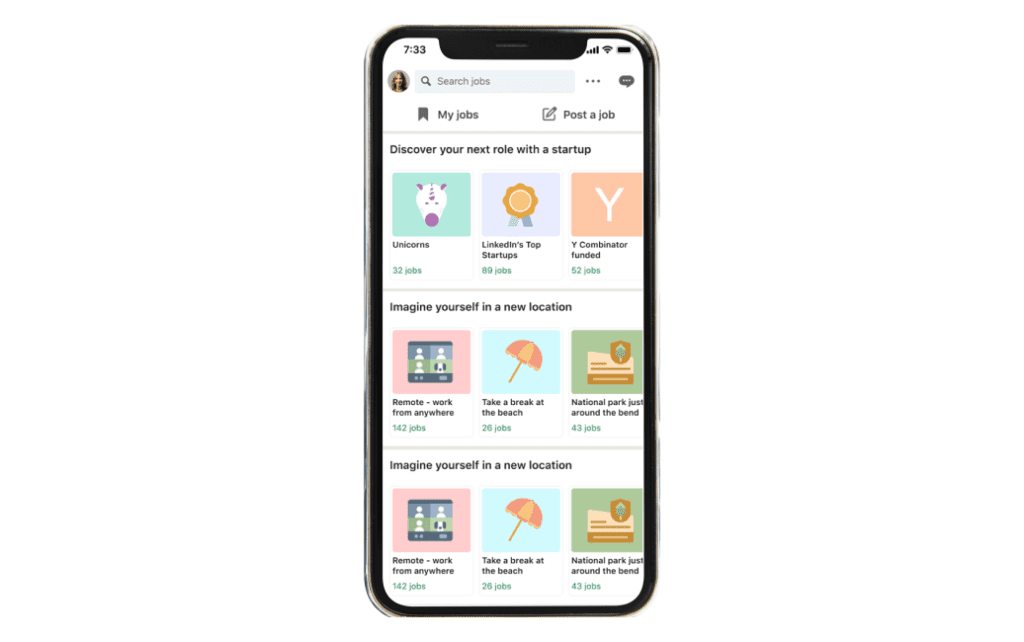 LinkedIn analyzes tailored job collections to benefit casual job seekers that users can find without completing a search. LinkedIn is assessing tailored job collections with a small number of organizations in the United States, aiming for "rapid" expansion.
5- B2B Product Search Updates
LinkedIn just launched product pages to assist users in exploring products that fit their needs, linking with community experts, and making a purchase if interested. LinkedIn features around 90,000 B2B products that members may simply find using a LinkedIn search. LinkedIn intends to introduce additional category filters and increase the relevancy of product pages in order to provide a more customized experience.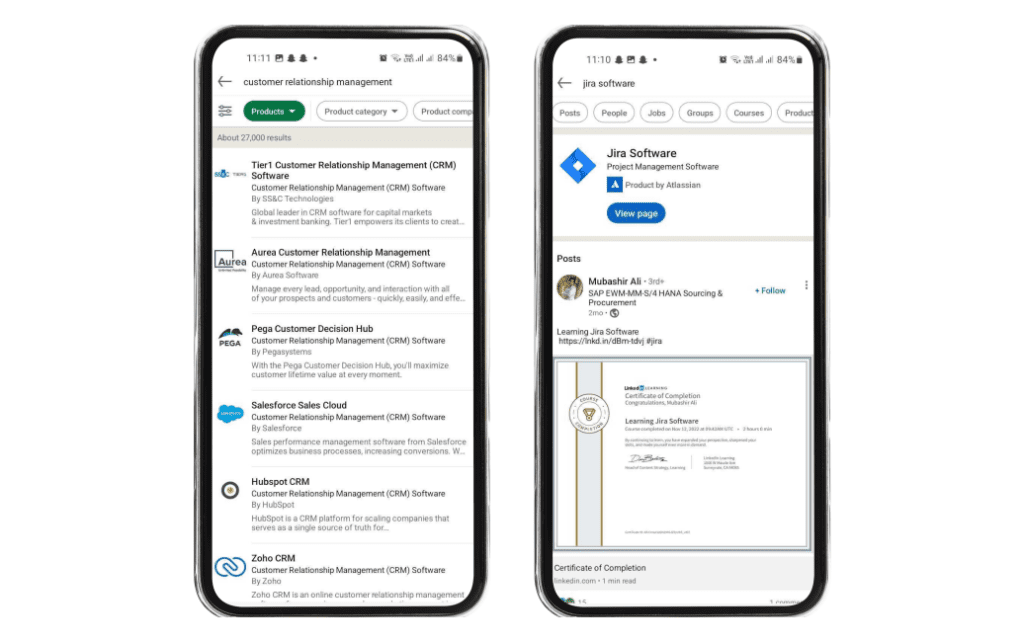 When making purchase decisions for businesses, professionals frequently have to go through a prolonged and complex process that includes researching products and alternatives, getting feedback from customers, and contacting sales representatives. Product pages are designed to help professionals make more enlightened purchase decisions.
6- Post Scheduling
LinkedIn now offers a feature that many brands and professionals have always wanted: the option to schedule and prepare their postings ahead of time. When you create a post, a "schedule" symbol will display next to the "Post" button. 
To schedule your post, click the icon, then choose the day and time you want your content to be shared. You have full control over your content and may make changes as you go. That's how you don't have to worry about if you want your content to be shared on weekends. It will be shared automatically according to the schedule.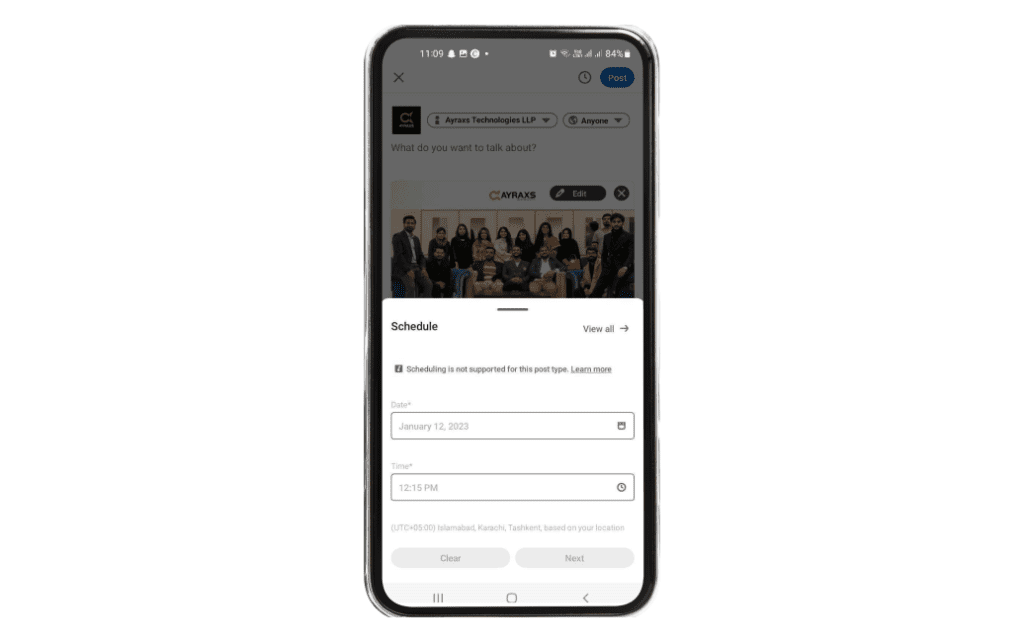 7- Content Analytics
LinkedIn knows the importance of having access to data that can help you grow your audience and assess the usefulness of your content. To do this, LinkedIn is updating the creator analytics dashboard. 
So, audience information and top-performing content can be included there. This allows you to observe the evolution of your following and learn more about your audience's demographics. This allows you to examine the evolution of your following and learn more about your audience's demographics.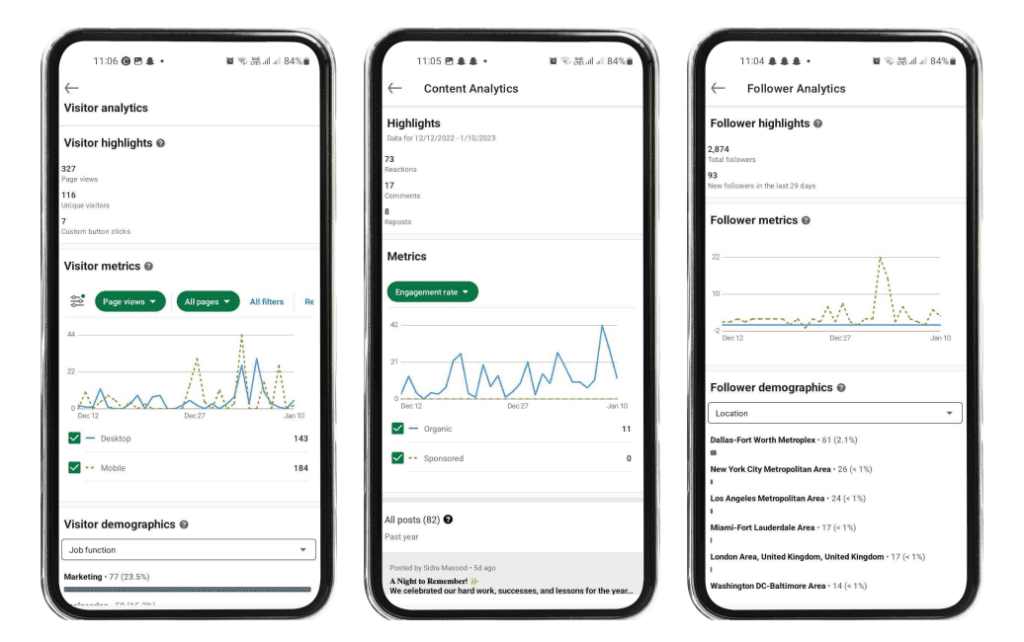 Thanks to the dashboard's new data exporting function, you can use this data to discover patterns and manage analytics in the way that works best for you. Please keep in mind that you must have activated your creator mode to get these updates.