Frontom
Full-scale digital strategy that makes a difference 
Frontom wanted to get more from its online presence, and we provided them with a solid foundation to maximize conversions with the fully serviced digital marketing services.
197%
INCREASE IN ORGANIC SESSIONS
87%
INCREASE IN TRAFFIC
FORM SUBMISSIONS
About Frontom 
The client is a provider of networking solutions for Data Centers; their services include complete solutions utilized to reduce security concerns and boost profits. 
The client needed support in establishing a solid online presence, so they sought a trustworthy Digital marketing partner to leverage data analytics, market research, and digital technology to create effective marketing campaigns. They counted on the technological partner to create, integrate, test, release, and manage their digital assets.
Our expertise in providing digital assets, backing digital strategies, and the whole gamut of marketing services from website development and brand design to digital transformation consultation were significant factors in the client selecting Ayraxs as their Digital Marketing Consultation Partner. Our Company was entrusted with managing global digital marketing initiatives and digital services for the client.
Challenges We Faced 
The customer chose Ayraxs as their Digital Marketing Consultation Partner mainly due to our experience in providing digital assets, supporting digital strategies, and the full spectrum of marketing services, from branding and digital transformation consultation to multilingual Pay-Per-Click campaigns. Our company was given oversight of the client's worldwide digital marketing campaigns and digital services.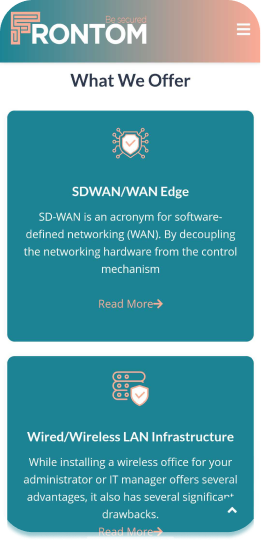 Value We Add
For a brand-new identity and a deeper customer connection owing to cutting-edge digital advertising techniques. We created a full-scale digital strategy for the client that entails:
Choosing the appropriate tools and deciding how best to implement any proposed new features were both within the purview of the Ayraxs development team. We utilised the waterfall approach to discuss and prepare the project's requirements with the customer, but our in-house agile methodology allowed us to adjust to changing conditions and incorporate input quickly.
Content creation with CTAs that encourage visitors to make a deal was done after the core ads. Moreover, services had been optimised for search engines and analytics because there is no magic bullet for internet marketing. Lead generation, lead acquisition, and lead nurturing are the three pillars of digital marketing, and we effectively applied all three using the most effective technologies. 
To maintain a high email marketing conversion rate, we designed a series of email flows that can be used regardless of when a customer joins the list.
Results
As most visits to the Client's Website came from organic searches, our digital marketing services and consultation have helped the client witness a 250% boost in organic sessions, which has increased the number of leads and sales.