Enteriscloud
How Enteriscloud drives 3X sales from SEO & SEM
Entriescloud wanted to get full cycle web app development services. Ayarxs authorized their web identity and provided them with a user-centric and high-performance website to get more conversions.
150%
INCREASE IN ORGANIC SESSIONS
82%
INCREASE IN TRAFFIC
FORM SUBMISSIONS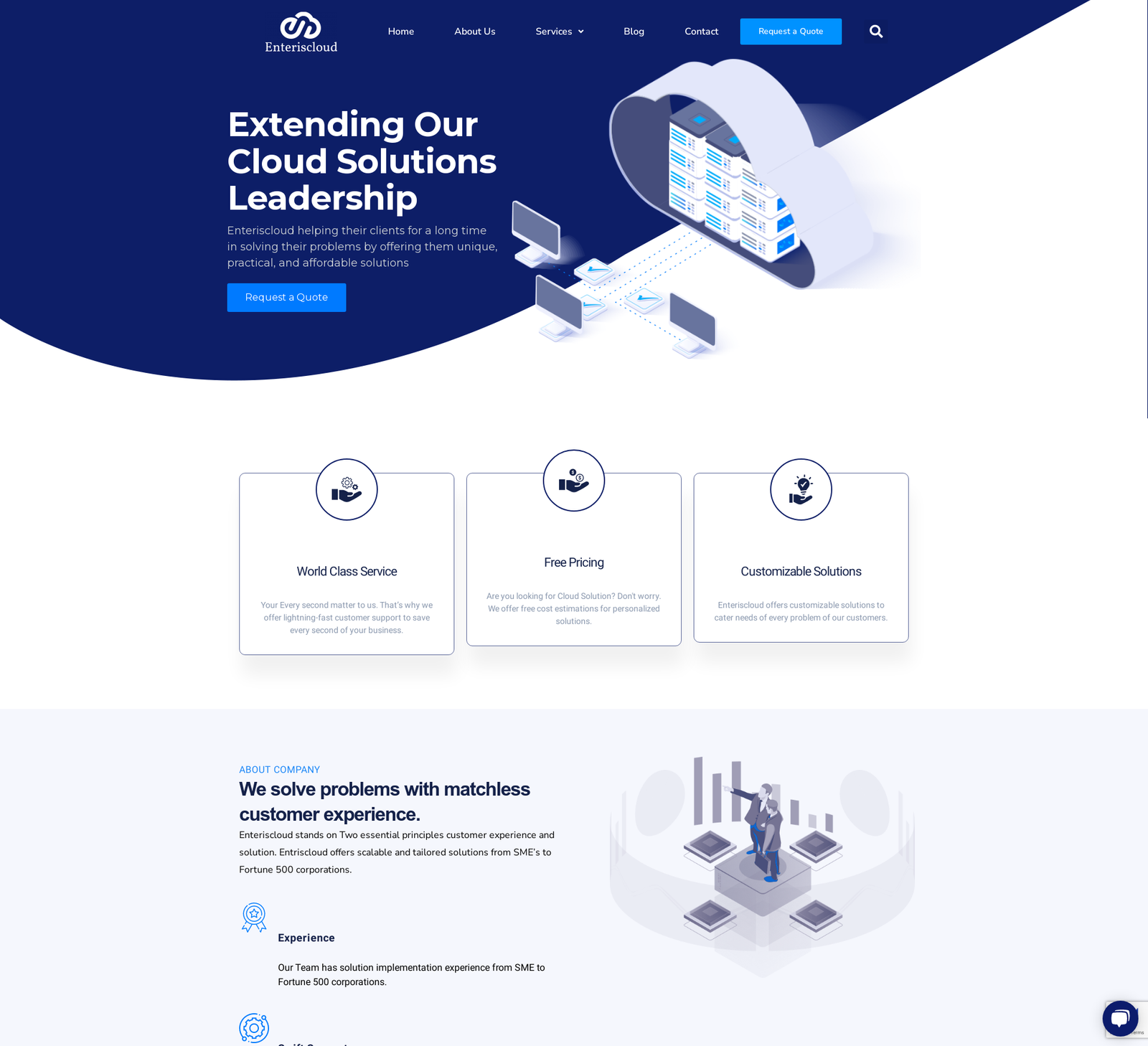 About Enteriscloud
The client's company offers cloud solutions like public and private cloud infrastructure and many other cloud computing services to a wide range of customers worldwide.
The challenge
The client was looking for a firm employing data analytics, market research, and digital technology to create smart digital marketing strategies to boost the company's online presence and user engagement. Our responsibilities as a technology partner included the creation, integration, testing, release, and upkeep of various forms of their digital asset.
Because of our expertise in supplying digital assets, supporting digital strategies, and the entire range of marketing services—from branding and digital transformation consultancy to multilingual Pay-Per-Click campaigns—the client selected Ayraxs as their Digital Marketing Consultation Partner. The customer has given our organization responsibility for its digital marketing and service needs.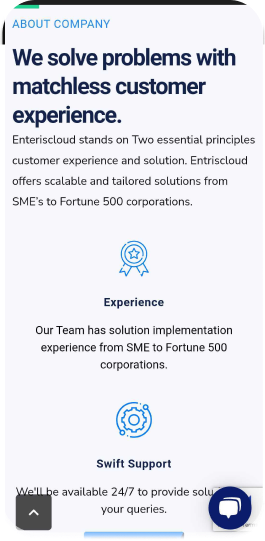 Value We Add
To rebrand themselves digitally and encourage more personal interaction with their target audience. For this customer, we created an all-encompassing digital marketing strategy that comprises:
From deciding which tools to use to suggest how to implement new features effectively, the whole development process was under the supervision of the Ayraxs team. As part of our planning process, we employed the waterfall methodology to discuss and outline the client's needs. However, the Agile development approach was adopted internally at Ayrax to facilitate teamwork, which meant that we could quickly adjust to new requirements and incorporate new input.
Key components of our marketing and services were built using SEO and analytics. Because there is no silver bullet for digital marketing, the material was created with CTAs that urged the audience to purchase. We effectively executed all three phases of digital marketing by using the most suitable solutions for lead creation, lead acquisition, and lead nurturing. 
We designed a sequence of emails that would be useful to subscribers at any time, helping maintain a high conversion rate in email marketing.
Results
Ayraxs's role as a client's trusted technology partner for digital marketing allowed them to more effectively apply the digital assets that accompanied their marketing initiatives, hence boosting the success of those efforts and the client's brand as a whole. The relationship between Ayraxs and the customer has continued since now. Our team is currently delivering new features, updates, and maintenance.
Due to the digital marketing efforts, the client has seen an uptick in inquiries from organic search, sales, and requests for proposals sent via the website's contact form. Our efforts together have resulted in a 150% boost in organic sessions and a 251% increase in organic contact form submissions for the client.
Technology We Used