Enteriscloud
How Ayraxs Drive 3x Sales For Enteriscloud By Reinventing Their Website From Scratch
Enteriscloud sought comprehensive web application development services to increase its credibility, visibility, and profitability. Ayraxs created its authentic web identity and provided a well-designed, user-centric, high-performing website that boosted organic traffic, rankings, leads, conversions, and sales through our effective marketing practices.
104%
INCREASE IN ORGANIC SESSIONS
101%
INCREASE IN ORGANIC TRAFFIC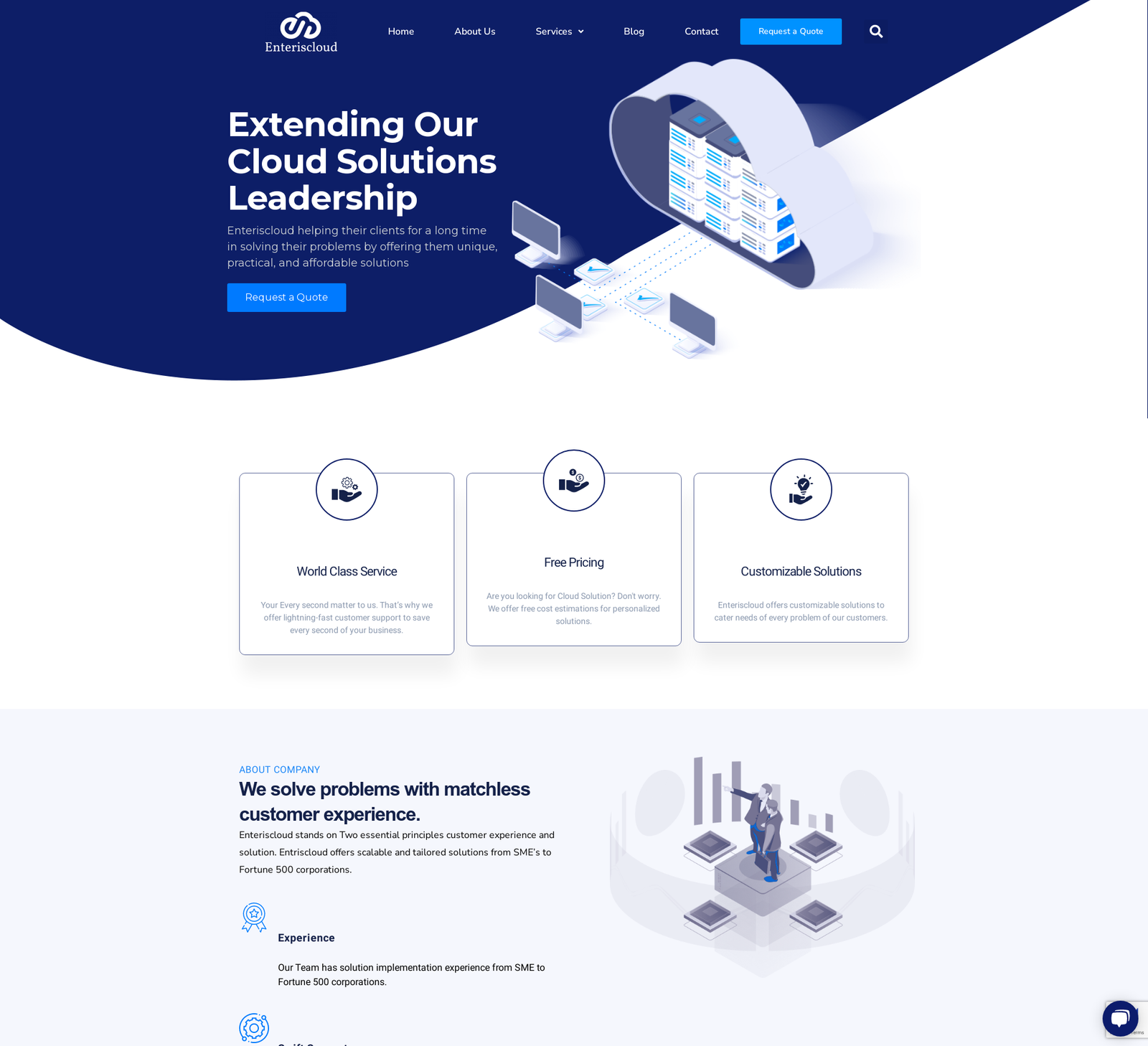 About Enteriscloud
Enteriscloud is a client-focused business offering customers around the world unparalleled cloud solutions, including public, private, and hybrid cloud infrastructure as well as a plethora of other cloud computing services. They aim to empower executives and corporations to rethink the value of their stakeholders, allowing them to implement digital technologies to automate their operations.
The challenge
By joining forces with Enteriscloud, Ayraxs completely overhauled its website, ultimately optimizing the user experience by making it interactive, intuitive, and uncomplicated. To make sure we could deliver the best possible results, we gathered insights from stakeholders to understand the company's values, objectives, and tone.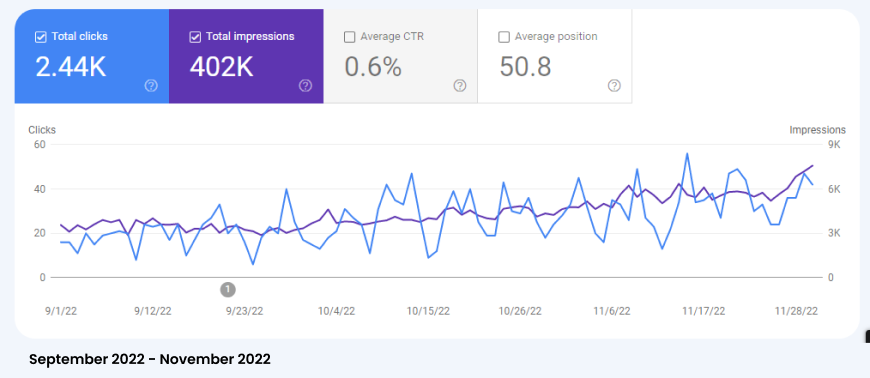 As part of our discovery process, our experts found that the following website challenges need to be addressed:
There is a lack of onsite and technical SEO practices

Need to fix the content structure and rank the main service keywords

The site is hard to navigate & slow to load

UX/UI design issues

No appealing desktop or mobile solution

Inadequate lead quality & strategies for outperforming the competition

A lack of informative content that shares a business message and attracts target audiences.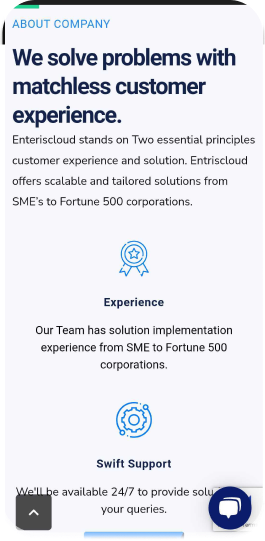 Value We Add
To assist clients in meeting their challenges, our team built their website from the ground up, covering everything from an up-to-date home page and service page to a blog page and about page to raise credibility and create an impressive image. As a sleek, modern page with frequent search results gives instant credibility, we utilized the latest responsive technology to guarantee the best user experience for viewers across all types of devices, be it on a television, desktop, laptop, tablet, or mobile phone. 
Additionally, we incorporated advanced features and plugins to enhance performance and reduce loading times. We also rectified confusing navigations and padding issues while updating images to ensure the best visuals. 
Next, our skilled design team implemented their UXUI design expertise to make the website highly functional. We crafted a sitemap and wireframes to guarantee the site would meet the goals of the project. This wireframe prototype enabled us to test the navigation flow to ensure it was user-friendly and provided an amazing user experience. After the development and design phase, we joined forces with the team from Enteriscloud to examine the site, implement any final tweaks, and upload content.
We were now at the crucial phase of this project: Search Engine Optimization. Our team has applied the top strategies of SEO, from ensuring all on-site requirements were fulfilled to solving any technical issues, such as core web vitals, page loading speed, and mobile optimization. 
Further, we enhanced existing content and created new pages focusing on services and locales to amplify organic traffic and improve the number of target customers. We introduced new blog posts on diverse, applicable themes and reworked older pieces, which helped Enteriscloud gain a higher ranking on search engines as well as recognition. Our overall strategies, website improvements, and user-centric approach result in more leads and high visibility, CRO & ROI. 
Results
As an esteemed technology and digital marketing partner, Ayraxs empowered the client to employ digital assets in their initiatives effectively, thus amplifying their accomplishments and advancing the growth of their brand. This prosperous collaboration has been ongoing and will continue to evolve. The client was pleased with the quality of the website we built for them. We managed their creative, technical, and marketing problems. 
As of now, our team is consistently developing new features, rolling out updates, and providing maintenance. 
Three months ago, the client's website lacked progress in regard to rankings, conversions, and leads. However, with the timely assistance of the Ayraxs team, the client's website has witnessed an uptick in organic search inquiries, sales, and contact form requests within a period of 3 months. We are proud to report that this collaborative effort has led to a 104% growth in organic sessions and a 251% jump in organic contact form submissions. 
At Ayraxs, our substantial experience in SEO, web design, and development, combined with our integrity and creative approach, enabled us to give Enteriscloud a site that will effectively market their business and provide a remarkable experience for visitors.
Technology We Used