Ahsan Rafique Bhatti
SEO Intern
University of Agriculture
college
Bachelor of Business Administration - BBA in Agriculture
education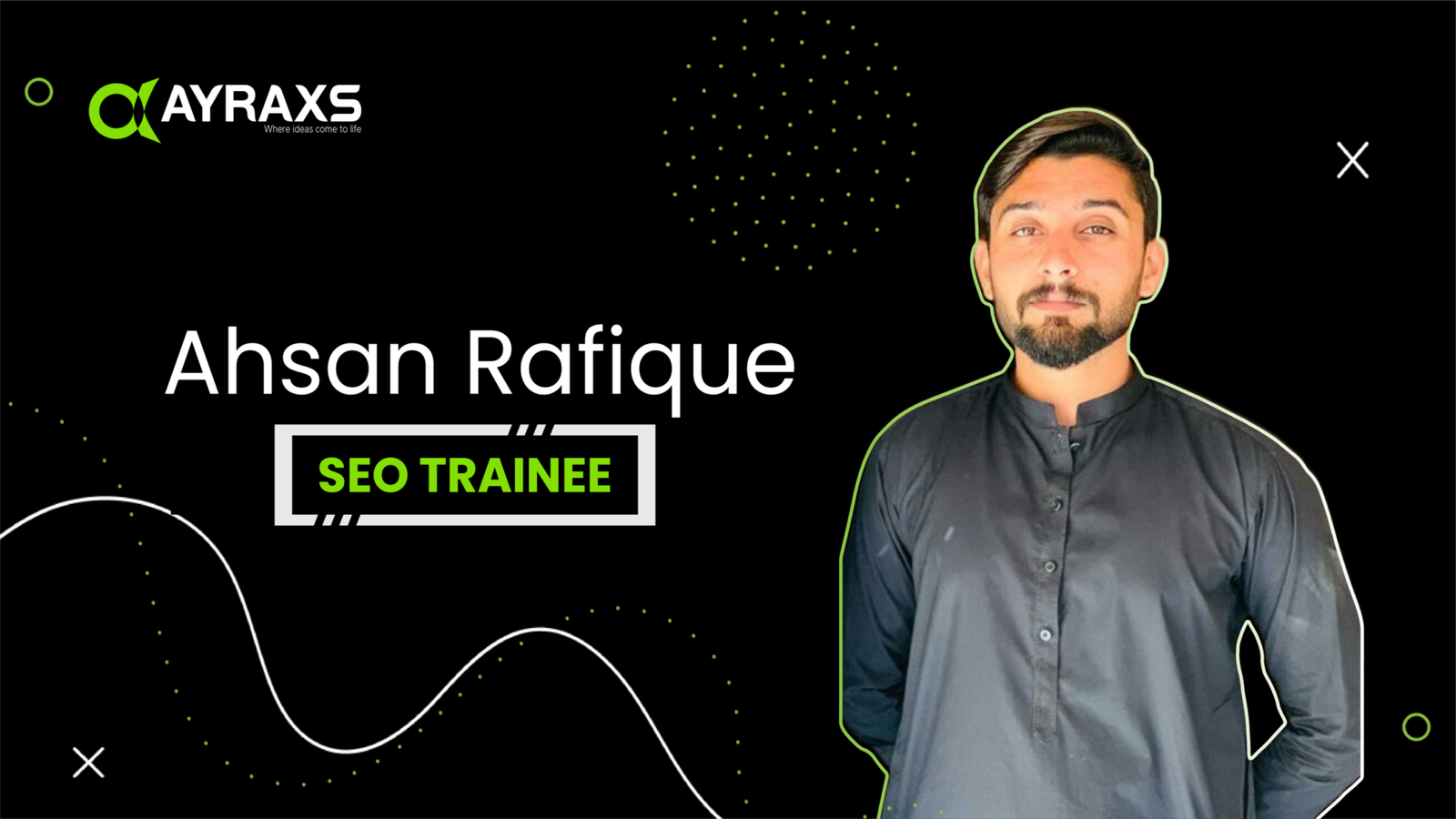 I am Ahsan Rafique and I've joined Ayraxs as an SEO Intern. I want to thank the CEO and CTO who gave me this opportunity to start my professional SEO expert journey. No one won't prefers a fresher, but if no one is going to provide the freshers with a chance, how would they get an experience? So, this chance from the end of Ayraxs would help me utilize my skills for this organization. Ayraxs not just helped me to start my professional career but also helped me to polish my skills. I am excited for this role to expand my skills and grow my career.
I look forward to continuing to work together for longer.
Ready to give your business new heights?
Leading Digital Marketing Agency
900+ Websites Launched
$100M+ Client Revenue Generated